Research Unit on Action and Consequences – University of Warsaw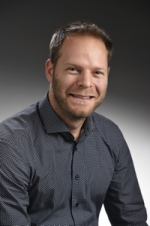 "Justice Sector Reform in Post-conflict Countries – The Practices of Institutional Reform Work"
Jan Hermes (Oulu Business School):
17 September 2018, 10:00-11:30 followed by a small reception
Podchorążych 20, conference room, 00-721 Warsaw
Admission free, but registration is required — amica[at]uw.edu.pl
Abstract
This proposal for an academic research project in the field of organization theory's 'institutional work' is about the practices of judiciary non-profit organizations (NPOs) in rebuilding the justice sector in post-conflict countries. The study aims to unpack judiciary NPOs' paradoxical task of reforming justice sectors while simultaneously maintaining their pivotal functionality in post-conflict contexts.
Theoretically subscribing to a social practice approach the study assumes that complex social orders are always in flux, and continuously being constructed through practice as a day-to-day, mundane form of coping. Hence, a practical-evaluative temporal dimension needs to be given priority and the presumed intentionality of institutional workers scrutinized. The study builds on longitudinal data (interviews and observations) from a three-year period with judiciary actors from a Northern European legal assistance organization supporting international peacebuilding activities in the MENA region. The study contributes theoretically through explicating the material and organizational dimensions affecting recursive influences of practice (justice sector reform work) and institution (justice sector constituents) in the everyday work of legal practitioners on the ground. Practically, the chosen organizational theory lens at a judiciary/development phenomenon allows a fine-grained and holistic view at how legal support activities affect and are affected by justice sector reform.
Related literature selection
Lawrence, T., Suddaby, R., & Leca, B. (2011). Institutional work: Refocusing institutional studies of organization. Journal of Management Inquiry, 20(1), 52-58.
Smets, M., & Jarzabkowski, P. (2013). Reconstructing institutional complexity in practice: A relational model of institutional work and complexity. Human Relations, 66(10), 1279-1309.
Smets, M., Aristidou, A., & Whittington, R. (2017). Towards a practice-driven institutionalism. In R. Greenwood, C. Oliver, T. Lawrence & R. Meyer (Eds.) The SAGE handbook of organizational institutionalism. London: Sage Publications. 365-391.
Biography
Jan works as Assistant Professor at Oulu Business School, the University of Oulu, in Finland. He earned a D.Sc. and a M.Sc. in International Business from Oulu Business School and a DI FH (German higher engineering degree) in Naval Architecture from Kiel University of Applied Sciences in Germany.
Currently, Jan is a visiting scholar at the University of Warsaw, Poland. Jan's research interest is in institutional theory and business responsibility. His doctoral thesis explored the forming ofpeacebuilding networks among governmental, non-governmental and private sector actors in post-conflict Myanmar/Burma. In an attempt to leave behind methodological individualist accounts of institutional work, he focuses on a practice view at work for institutional change. Jan has published in Industrial Marketing Management, International Journal of Innovation Management, Frontiers of European Entrepreneurship Research and in International Journal of Management Education.
Jan's teaching activities include graduate and under-graduate teaching in the field of international business and business responsibility. Additionally, Jan is a member of the UN-PRME working group for the sustainability mindset and initiated Oulu Business School's membership with UN-PRME